Oh wow, long time no blog huh! I'm going to just jump right in with some inspiration on what to knit that's not socks.
So i have a few skeins of beautiful self striping yarn from various dyers, and i will be honest with you, I had no idea what to make. I will be honest with you i really don't like hand knitted socks in 4ply, i has so much to do with my tension and them ending up like fishnets after a few wears no matter what needle size i use. I am firmly in the double knit sock and thicker camp. 
So yes, self striping 4ply yarn. Let me show you some of inspiration i have dug up that i will deffo be using my yarn with.
Cowls
Image property of Gudrun Johnston
The first pattern that took my attention was the Lizzie Cowl by Gudrun Johnston. If instead of using different colours on the zig zag section you used some self striping, that would be a really neat way of showing off your yarn and maybe use up a skein of a neutral colour from your stash. I do think i would make this into a longer cowl for more wrap, because i like to choke myself in my neckwear and it would also show case more of my self striping yarn by making that zig zag section longer.
Link - https://payhip.com/b/XUd18
Ravelry link - https://www.ravelry.com/patterns/library/lizzie-cowl-2
Photo property of handknitbykam
 This pattern, Canasta Cowl - handknitbykam, grabbed my attention because of the almost herringbone pattern, and then the description literally says
  "This cowl is designed with the intention of showing a fun, different way of using self striping yarn."
I honestly don't think there is much to say about this one apart from LOOK AT IT!!! 
Link - https://www.handknitbykam.com/shop/p/canastacowl
Ravelry Link - https://www.ravelry.com/patterns/library/canasta-cowl
A really simple idea that i don't have a photo for would just be to knit a tube of whatever stitch count you want for the thickness of your stripes (less stitches for thicker, more for thinner) and knit roughly a third in self striping and the rest in a complimentary colour. i think that would be a super simple and beautiful knit. Also you keep some of the mindlessness of sock knitting with the just going round and round.  
Next up is shawls, now i know most of these would end up loosing the definition of the stripe once it got past a certain stitch count, but i think with the right colours it would look really cool.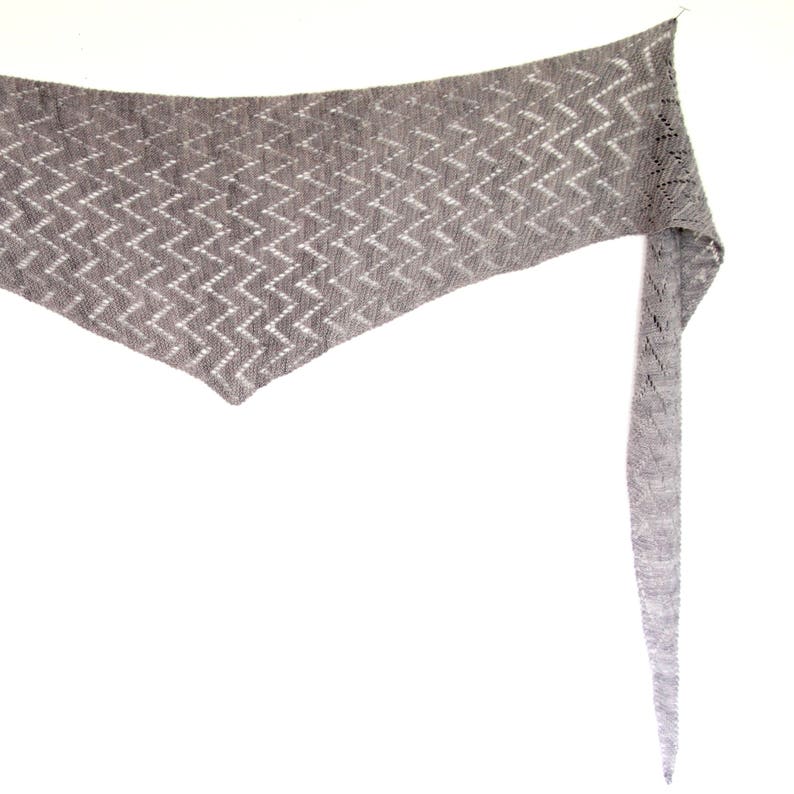 Image property of Ambah O'Brien
This shawl is Miso by Ambah O'Brien and i have knit one of these already. Its worked from one end towards the peak in the middle along to the other end. This construction is the reason i think it would look really interesting with some self striping yarn. Towards the middle of the shawl where the stitch count would be at its highest, your stripes would get thin, but thick and thin stripes going along the shawl would make it super interesting without all the hard work of swapping yarn colours at random intervals, and no ends!!  
Link - https://www.etsy.com/uk/listing/570506907/miso-shawl-pdf-knitting-pattern-download?click_key=0281a6d0856a20dd115c17284a6c15803fd327cd%3A570506907&click_sum=eb4bd36b&ga_search_query=miso&ref=shop_items_search_1
Ravelry Link - https://www.ravelry.com/patterns/library/miso
Image property of Martina Behm
In a similar vain as the miso shawl, the Hitchhiker by Martina Behm, i feel, would do really interesting things to a self striping yarn. This shawl does its increasing on the diagonal from one end to the other, so you would get some super thin stripes that would flash all the way down your shawl, almost like the one in the picture (i know that's not self striping).
Link - https://www.strickmich-shop.de/en/Hitchhiker-DA1001-DE
Ravelry Link - https://www.ravelry.com/patterns/library/hitchhiker
Image property of Stephen West
Last up for shawls is the Vertices Unite by Stephen West. I truly believe if you plopped a self striping yarn into one of those panels, it would look wild! 
https://www.ravelry.com/patterns/library/vertices-unite
https://westknits.gumroad.com/l/JuOut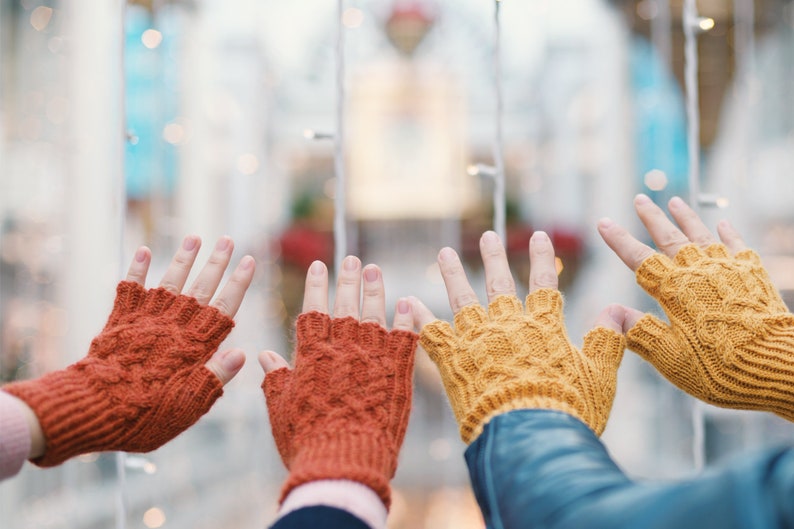 Image property of cowl and owl
This is the project i have chosen just because i felt the wee cables would add to the stripe not take away, also who doesn't like a good cable. and i have to say i really love these gloves so far. Perfect for dog walking,
Link - https://www.etsy.com/uk/listing/652919934/vincent-gloves-beautiful-fingerless?click_key=62f61d4f31547f681e58fff6238f45ca66385be0%3A652919934&click_sum=5fe192e5&ref=shop_home_active_3&sts=1
Ravelry Link - https://www.ravelry.com/patterns/library/vincent -gloves
Image property of wool and pine
I am going to end this post with this beautiful sea glass hat by wool and pine. The pattern recommends using stash and mini skeins, but it would be made so  much simpler with a skein of self striping. infact this is what i may knit with my other 50g of yarn. 
Link - https://www.woolandpine.com/seaglass-hat
Ravelry - https://www.ravelry.com/patterns/library/sea-glass-hat-2
Let me know if you have any suggestions for patterns that would make self striping yarn sing that isn't socks.